📍 Increase response rates by always using a familiar area code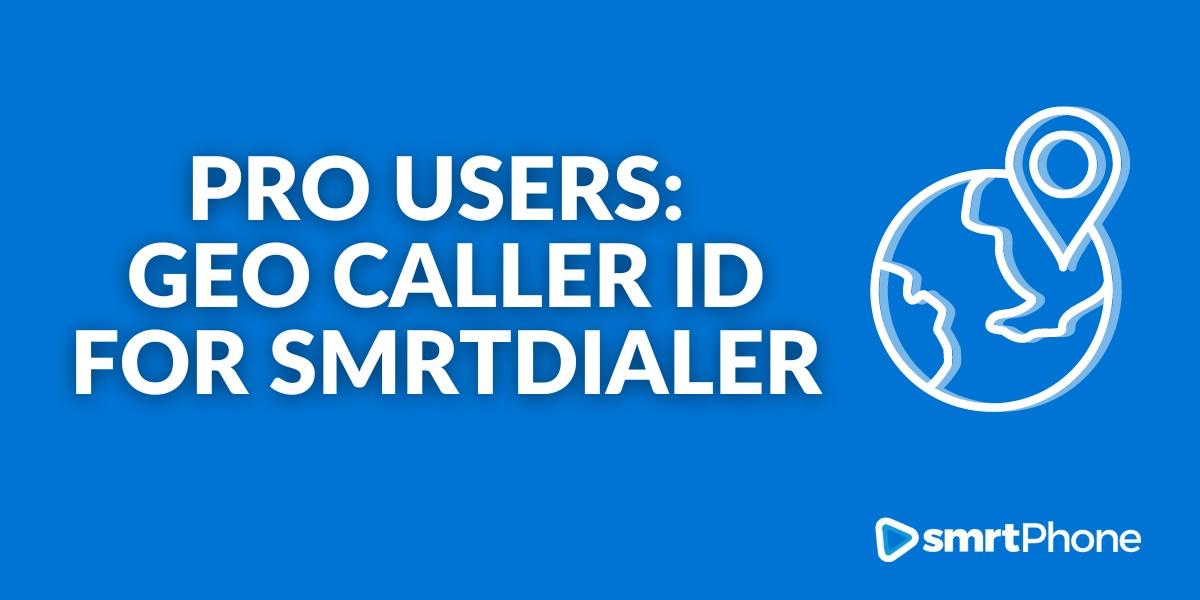 Enhance smrtDialer Campaign performance by matching the area code of Caller ID with Lead Phone Number.
Geo Caller ID is a smrtPhone Pro feature that automatically selects the best number from your portfolio based on the number you are trying to reach.
Once toggled on, Geo Caller ID will use available pool numbers assigned to a specific campaign to effortlessly match the area code of your numbers with those of leads.
If there are multiple Caller IDs with the same area code, the system uses Round Robin functionality to rotate the number pool.
This feature selects Caller IDs from the group of phone numbers specifically assigned to the Campaign. It does not force/spoof Caller ID nor choose from your larger portfolio.
Please note: this feature is only available to Pro subscribers.