👥 Join our monthly, live Q&A for smrtPhone Users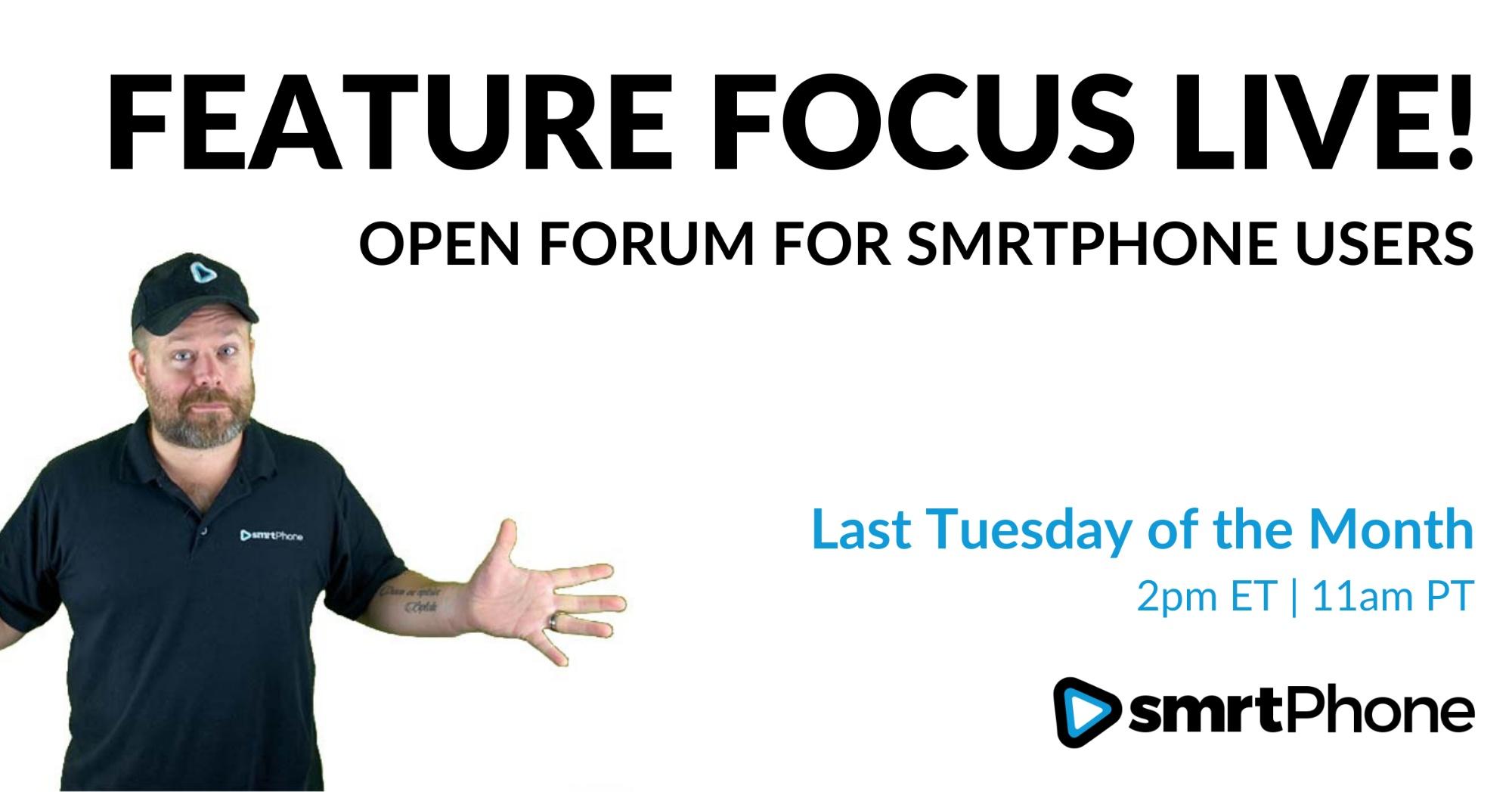 Join us on the last Tuesday of every month for a live forum, led by smrtPhone CEO Jordan Fleming.
We'll start with a spotlight on a smrtPhone feature - new, upcoming, or foundational. Then we'll open the floor for general Q&A from smrtPhone Users for on-the-spot training and how-to demonstrations.
Register for each individual session to receive reminders to join the meeting.