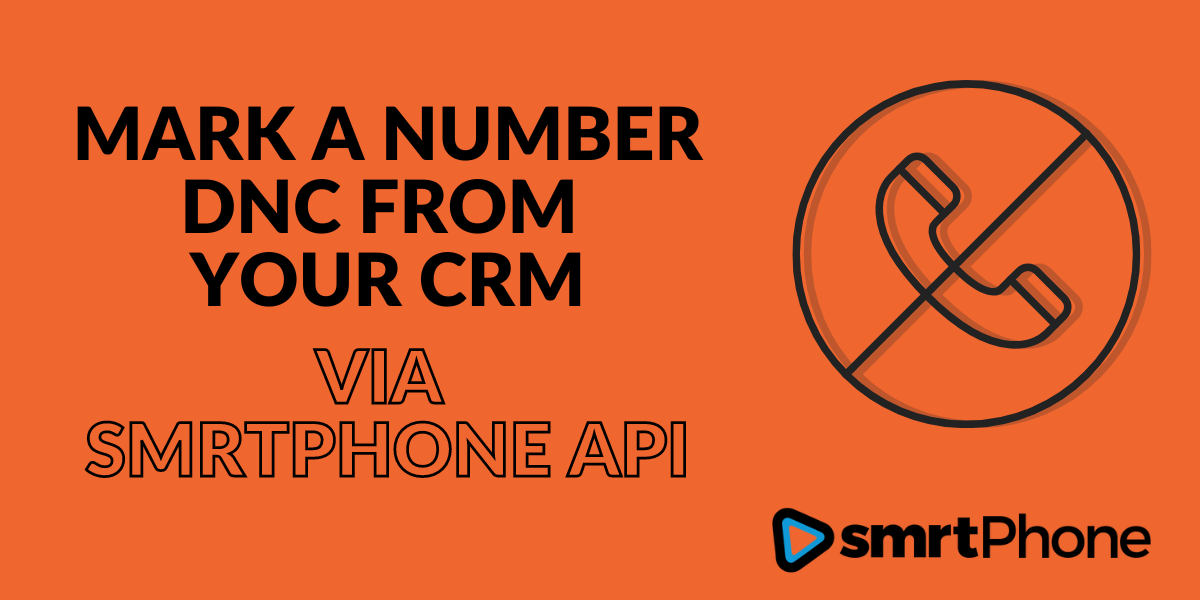 You can now mark a lead as Do Not Contact in your CRM and send that data to smrtPhone via API, which automatically disables calling/texting that number. Phone numbers put on smrtPhone's DNC list cannot be called or texted from any smrtPhone dialer nor can they be dialed in a smrtDialer campaign.
Pulling DNC information from your CRM is a critical way to ensure your data is compliant and consistent between your CRM and smrtPhone system. Staying compliant is important for maintaining trust and avoiding fines.
smrtPhone recommends that a developer or someone familiar with APIs enables this feature.